Valeo HP24W 12V DRL bulbs are fitted on the front of a vehicle and their primary purpose is to make the vehicle more visible to other drivers and pedestrians on the road to prevent accidents when the car is in blind spots. Valeo HP24W 12V DRL blubs are daytime running lights which means they are part of the automatic light system that gets turned on instantly when a vehicle is powered and in motion. As Valeo bulbs are used for an essential part of a car's lighting, they are, unfortunately, incredibly expensive. Luckily, there are HP24w bulb and LED alternatives that work just as effectively and are a great and affordable option for bulb replacement.
 Lumro original HP24W DRL bulbs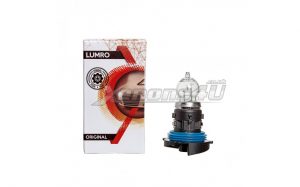 The 12 V Lumro original HP24W DRL is a cost-effective and quality replacement bulb option. The standard replacement bulb can easily be used for a daytime running light system and although it is a replacement bulb, it has the same life span as original bulbs. Lumbro DRL bulbs are both MOT friendly and road legal, making them an incredibly popular choice for Citroen, Alfa Romeo and Peugeot drivers (the bulb is suitable to fit with other models of car and drivers are advised to check car parts/old bulbs before making any purchases).
HP24W 7.5W LED DRL bulbs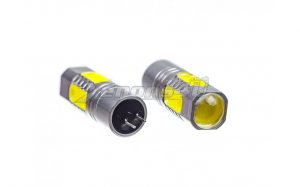 Another money-saving alternative to Valeo HP24W 12V DRL bulbs would be to upgrade to HP24W 7.5W LED DRL bulbs. Although LED bulbs would require a retrofit, they are easy to replace and have many benefits. LED bulbs create a brighter light in a cool white colour and instantly make a car appear more modern. Like the Lumro bulbs, they are MOT friendly but are more energy efficient and will help save the power of your vehicle's battery.
A list of part numbers for Citroen and Peugeot cars:
6216.F6
6216 F6
6216F6
77364975
Valeo HP24W bulb part number:
Cars using HP24W DRL bulbs:
Citroen C5 MK3 2008, 2009, 2010, 2011, 2012, 2013, 2014, 2015
Peugeot 3008 2009, 2010, 2011, 2012, 2013, 2014, 2015
Peugeot 2008
Peugeot 5008 2009, 2010, 2011, 2012, 2013, 2014, 2015
Alfa Romeo Mito
If your Valeo HP24W 12V DRL bulbs are broken or faulty, you don't have to compromise on quality when selecting an affordable replacement. Whether you select a Lumro original HP24W or an HP24W 7.5W LED DRL bulb (daytime running light bulbs) , Xenons4U can supply you with the quality bulb that's right for you. For more information do not hesitate to contact us today!