Road safety has always been a concern for both passengers and car drivers; therefore Mercedes Benz has developed and installed new high-tech protective system named as "PRESAFE system" in all its new vehicles to ensure maximum protection for both the pedestrians and drivers. MB has either installed it as a standard or made available with the Mercedes-Benz C-Class W205 Saloon Sedan S205 Estate A205 Convertible Cabriolet C205 Coupe, Mercedes-Benz E-Class, Mercedes-Benz S-Class, Mercedes-Benz CLA, Mercedes-Benz CLS, Mercedes-Benz GLA, Mercedes-Benz GLC X253 Hatchback C253 Coupe SUV, Mercedes-Benz GLE MLW166 C292 SUV , Mercedes-Benz GLS X164 X166, Mercedes-Benz SLC, and Mercedes-Benz SL models. This PRESAFE function is aimed at proactively preventing any accident or collision that might occur on the road.
What does a PRESAFE function mean?
As the name implies, PRESAFE function is all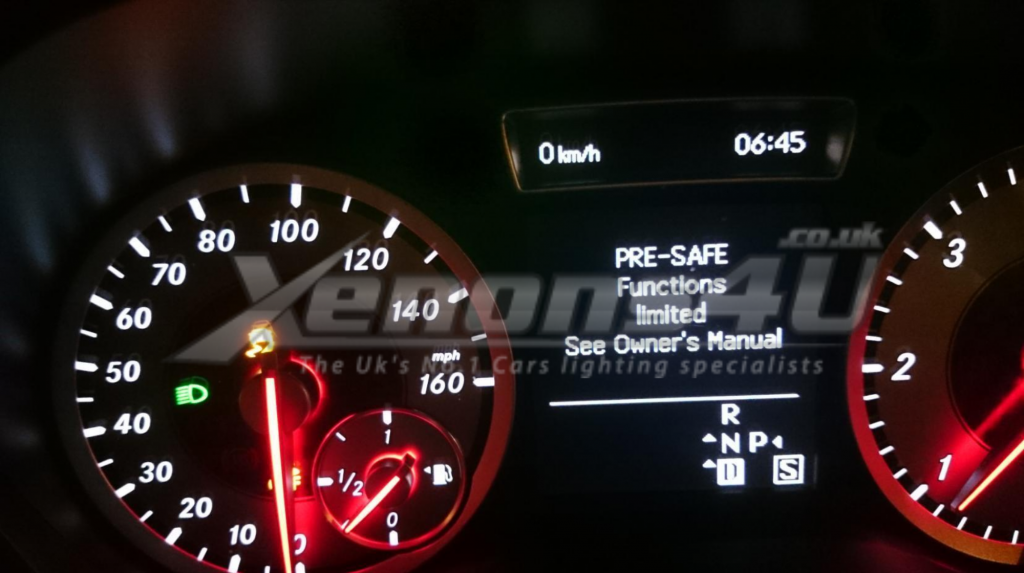 about sensing and taking preemptive approach to avoid any crash or smash. It is basically a protective system installed in your MB, whose major purpose is to ensure as much safety as possible by applying full braking force in an effort to avoid any potential accident. If the PRESAFE system detects the possibility of a collision, PRESAFE functions becomes activated to act pro-actively and reduce the severity of bodily harm that might happen to you, your Mercedes Benz and other users of the road during the collision.
How does PRESAFE function work?
This advanced safety system uses a variety of radar sensors located under front bumper and Mercedes-Benz's star sign, supplemental brake assist plus and the PRESAFE brake with pedestrian recognition. Using the pedestrian recognition feature, the PRESAFE brake takes on a new dimension. A stereo camera and a system of long, medium and short range radar monitor the area in front of the vehicle. The control unit combines this information and processes it to ensure the early detection of road users in the lane analyzed.
At the same time, this data is used to calculate the chances of collision, and if any such risk is identified, the PRESAFE brake feature engages the PRESAFE system to initiate up to 40% braking power and provides visual and audible warnings at first, which a driver must pay attention to. If the driver responds and breaks the brake assist plus, it ensures that the optimal 100% brake is instantly applied even if the pedal has been pressed too lightly. In critical situations, if the driver fails to respond and does not take any action, autonomous full braking may take place as necessary to help reduce the intensity of a collision.
The PRESAFE brake with pedestrian recognition can prevent collisions with people up to approx. 30 miles per hour. Moreover, the severity of the accident can be reduced significantly at up to approx. 45 miles per hour.
What does PRESAFE system do?
To reduce the effects of an accident, the autonomous PRESAFE system immediately activates its features which include:
Front head restraints and passenger seats adjustment for maximum protection of passenger injuries in an event of crash.
The windows and sunroof closes if a rollover is possible to prevent debris like broken glass and vehicle parts from entering the cabin.
Tension in the front safety belts is increased to protect occupants from injury or reduce the severity of the injuries.
In select models, PRESAFE® Sound emits a tone that causes a reaction in the inner ear to protect the eardrum from damage.
This all is done to better prepare the occupants for more effective results from the restraint systems.
What causes PRESAFE function limited message appears?
When you start your car, and your vehicle displays "Pre Safe Functions Limited," message on the vehicle's information panel located just behind the steering wheel or main dashboard, it means your Mercedes-Benz may need an adjustment or a cleaning service for its PRESAFE system sensor. This message is reportedly seems to appear when the vehicle is used in torrential rains, snowy or dusty road conditions where the dust, rain or snow may get into the sensors and they wouldn't be receiving signals, so just warn you. In such situations, the sensors may be dirty or clogged with snow, ice or dust hampering the performance of the PRESAFE functions.
If you have cleaned your radar sensors and Presafe functions limited warning message still being displayed it is most likely that that there is something bad with one of the radar sensors.
Visit mechanic shop or do it yourself at home – remove bumper inspect radars mounted on the front of the car, all depends on the car's specification how many and which types radars you have.
Check for water or moisture damage, wiring damage, smell connector plug if there is bad smell that or any signs of water / moisture it is definitely that radar needs to be replaced to fix this warning message.
Unfortunately, the owner's manual is not too clear on this message and asks you to visit a qualified specialist workshop. So, when this happens to your Mercedes, all you can do on your own is to check the sensors and set them clean. Doing this, should clear out the error message.
If you still weren't able to solve your issue, get in touch with XENONS4U for advice, we'll take a look at your issue and try to solve it without spending a fortune.
As always if you have find this blog useful, pass it on via social media!